We want to ensure you are getting the most powerful Light Therapy products on the market. So we subjected our devices and others to rigorous scientific testing.
The complete, unbiased results are below.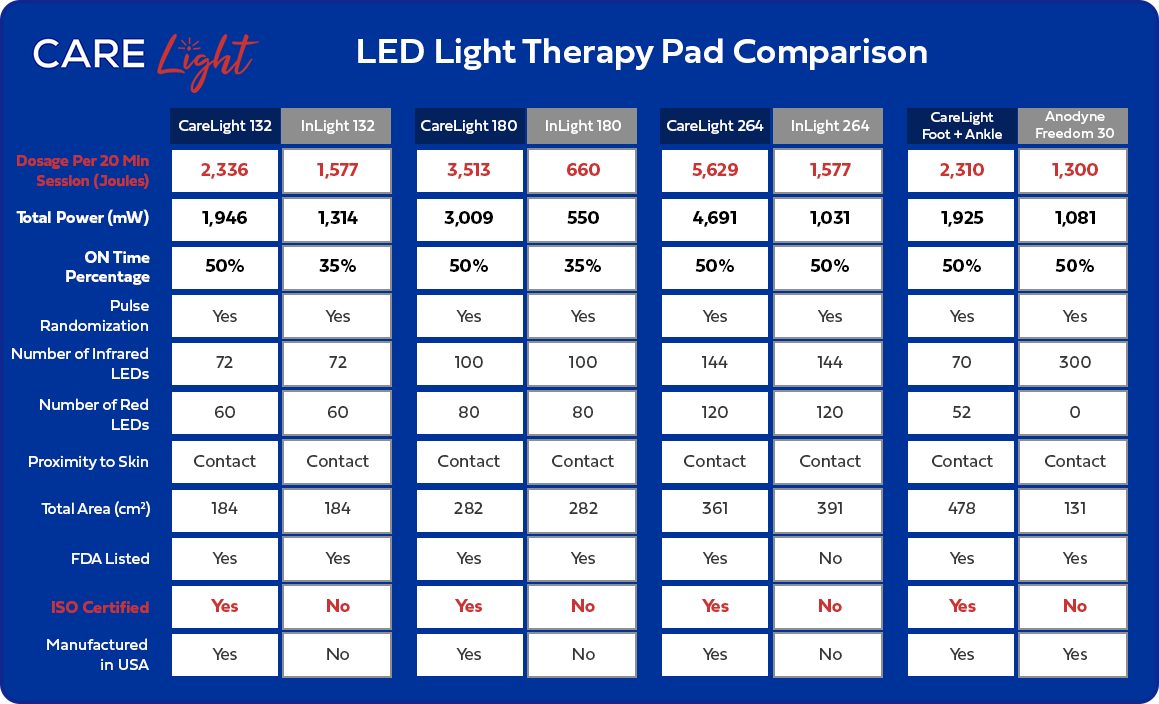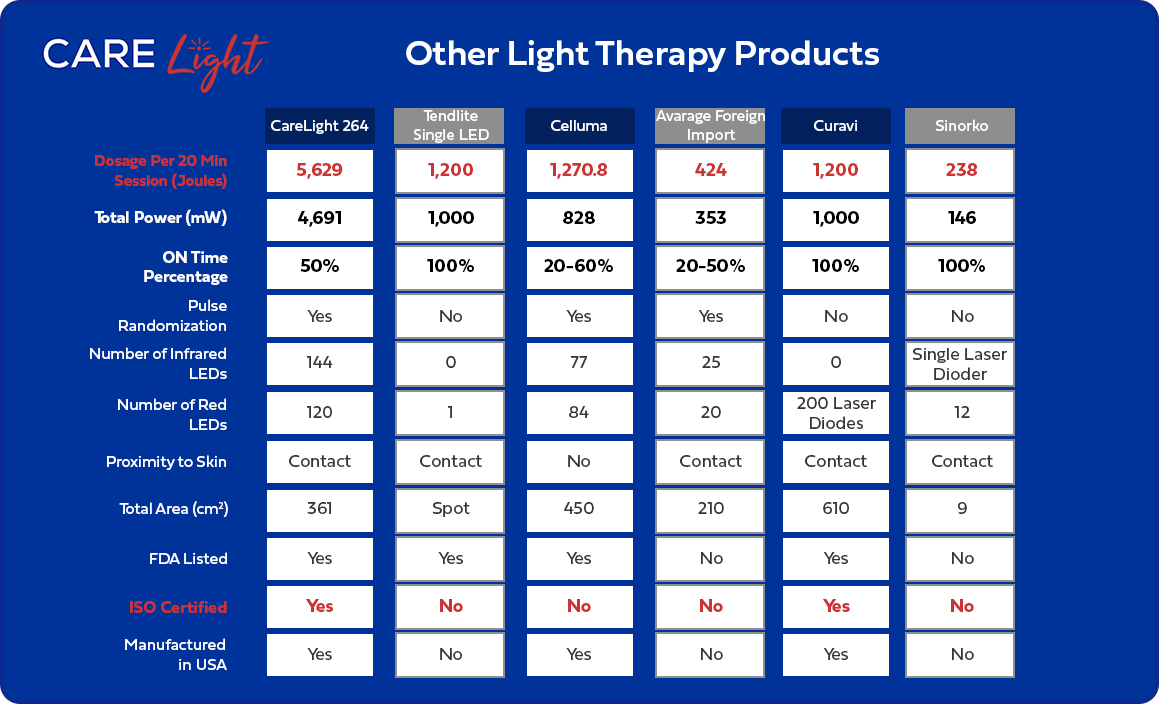 All CareLight products are engineered to the highest standard and produced with the best materials. Our industry leading LEDs use a focused lens, resulting in less light wasted and more delivered to the body for quality treatment. Other products are less efficient and more prone to overhealting drastically reducing their efficacy.
Joovv Note: Uses LEDs that generate a lot of heat and therefore must be used at a distance to the treatment site. For this reason it is debatable now much energy is actually absorbed by the body rather than lost to surroundings.
Superior Technology.
Advanced Design.
Pain not only impacts the patient but the entire family! Watching a love one in pain is very stressful for the family. In addition, the patient cannot fully live their lives. They often cannot participate in family or lifestyle activities.
It's the CareLight difference. Watch this video to learn more.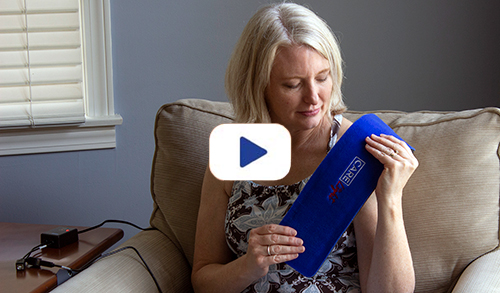 CareLight and its devices are not intended to diagnose, treat, cure, or prevent any disease.
Devices are intended for temporary relief of minor pain, muscle aches and stiffness and improved circulation.