Live With Less Pain. Reclaim Your Life.
Sleep Better. Feel Better. Do More.
Near Infrared Light Therapy is emerging as a popular, widely-used treatment for pain and circulation improvement.
It's cleared by the FDA and backed by decades of research. Nobel Prize-winning science has found that certain wavelengths of light within the red, blue and infrared bands are beneficial to living tissue.
Trusted and Effective
Light Therapy has been in use by the medical profession for over 20 years and now many people are using this non-invasive treatment at home.
CareLight is a leader in the manufacture of high quality light therapy pads. The infrared and visible blue and red LEDs are at the heart of CareLight systems, providing gentle but powerful pain relief and circulation improvement.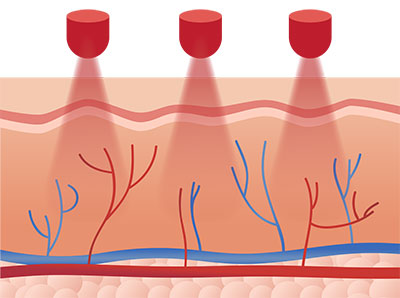 CareLight uses clinical-strength LEDs to penetrate tissue with soothing light.
Today's Solution
Now we have to stay home. Many places we took for granted we can no longer access. That doesn't mean our health has to take a break.
We may hesitate to go to a physical therapy department. We may hesitate to go to the hospital or our doctor's office. Even before the virus, we were all learning to be our own health advocate.
Now more than ever, that is true. You can self care at home, using Carelight high quality products.
Not just for yourself, but your whole family.
Contact Us Today - Learn More About Our Solutions From a CareLight Expert.